Monday, February 16, 2009
Our first official episode for the Dollhouse premiere episode "Ghost." Frank and Andrew give an episode recap and review, read your listener emails, and speculate about next week's episode "The Target."


Timestamps:

0:00 - Greetings, Initial episode reactions
2:25 - Echo Alert News
5:48 - "Ghost" Episode recap & discussion
1:40:53 - Listener Emails
1:59:02 - SPOILERS: "The Target" trailer audio, FOX official description, promo pics, and speculation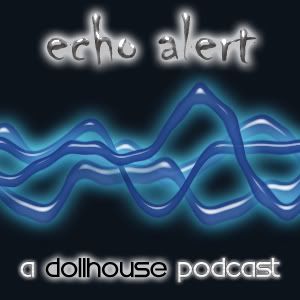 [
Length:
2:13:24]
[MP3]

[Subscribe AAC]
[Subscribe MP3]
About Echo Alert
Echo Alert is a podcast devoted to Joss Whedon's
Dollhouse,
a short-lived TV series starring Eliza Dushku, and now a comic book series published by Dark Horse Comics. Hosts Frank and Faith discuss new issues of the comic at length and provide their insights into where the plot is headed.

Tags