Sunday, March 15, 2009
Together at last! Frank and Andrew finally get to watch Dollhouse and podcast in the same room! What happens when these two team up in person to discuss "True Believer"? Well you'll just have to listen and find out!

If you want to continue hearing our episodes in MP3 format, you will need to subscribe to our new MP3 feed at www.echoalert.tk or by searching for it on iTunes. Starting next week, MP3s will no longer be available in the AAC feed!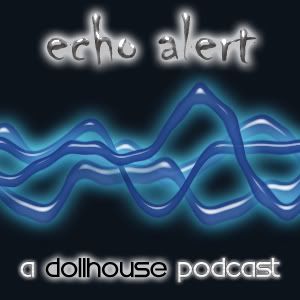 [Length: 1:30:55]
[AAC]


About Echo Alert
Echo Alert is a podcast devoted to Joss Whedon's
Dollhouse,
a short-lived TV series starring Eliza Dushku, and now a comic book series published by Dark Horse Comics. Hosts Frank and Faith discuss new issues of the comic at length and provide their insights into where the plot is headed.

Tags