Sunday, April 26, 2009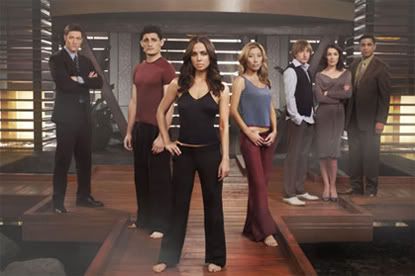 This is our chance to take action to keep Dollhouse on the air! And the best part is all you have to do is watch!

Starting with "Man on the Street" tomorrow, Monday April 27, watch one Dollhouse episode per day on Hulu, Amazon, FOX on Demand, or iTunes. Work your way up to the most recent episode "Haunted," and finish off the week by watching "Briar Rose" live on Friday May 1 at 9/8c!

The idea is to watch as many episodes as possible and bump up the hit counters to show the powers that be how much we love this show! We here at Echo Alert will be taking part in it and we hope you will too. The more you watch, the better. If you have time to watch the whole season, do it!

Either way, if you're taking part in Watch Dollhouse Week, leave us comments here at the site or on Twitter. We'll be posting at both places throughout the week, so keep your eyes open! We'll be embedding the episode of the day via Hulu throughout the week here on the home page.

Go forth and watch! Blue skies!

For more, check out watchdollhouseweek.com.
Posted by

Frank
at 8:09 PM

About Echo Alert
Echo Alert is a podcast devoted to Joss Whedon's
Dollhouse,
a short-lived TV series starring Eliza Dushku, and now a comic book series published by Dark Horse Comics. Hosts Frank and Faith discuss new issues of the comic at length and provide their insights into where the plot is headed.

Tags