Friday, May 8, 2009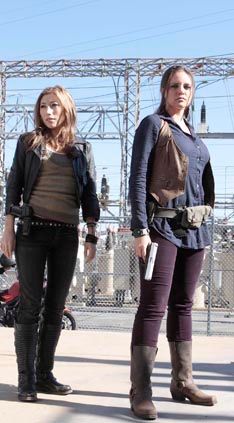 It's hard to believe, but the season finale is already here! Episode 1.12 "Omega" airs tonight! After the show airs, send us your comments via
email
, voicemail (206-202-0837),
Twitter
, and the
forums
. We'd love to hear what you liked about the episode, what you didn't like, and your speculation. And remember, if you can't watch the episode live tonight, be sure to record it or catch it on
Hulu
,
FOX on Demand
,
Amazon
, or
iTunes
.
Click "Read More" to see the trailer!
Remember to watch our live show tonight at 11pm EDT (8pm PDT) and again at 1am EDT (10pm PDT)!
www.echoalertlive.tk

Official FOX Episode Description:
ALPHA'S OBSESSION WITH ECHO GROWS MORE DANGEROUS ON THE SEASON FINALE OF "DOLLHOUSE" FRIDAY, MAY 8, ON FOX

Alan Tudyk ("Firefly," "Serenity") Guest Stars

Alpha's reign of terror continues as his obsession with Echo endangers Caroline's survival, and Ballard's search for the Dollhouse comes to an end, forcing him to make a life-changing decision. Meanwhile, one Doll is permanently deactivated while another's shocking past is revealed in the "Omega" season finale episode of DOLLHOUSE airing Friday, May 8 (9:01-10:00 PM ET/PT) on FOX. (DOL-113) (TV-14 D, L, V)

Posted by

Frank
at 8:00 AM

About Echo Alert
Echo Alert is a podcast devoted to Joss Whedon's
Dollhouse,
a short-lived TV series starring Eliza Dushku, and now a comic book series published by Dark Horse Comics. Hosts Frank and Faith discuss new issues of the comic at length and provide their insights into where the plot is headed.

Tags