Thursday, October 1, 2009
WARNING: Actual content lies ahead! With Dollhouse back in full swing, Frank and Andrew actually have an episode to talk about! In this extra-long episode, they pick apart "Vows", discuss the latest news on Summer Glau and Alexis Denisof, and take a sneak peek at this Friday's episode, "Instinct"!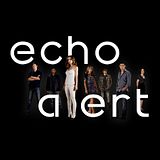 [AAC]/[Length: 1:36:57]


About Echo Alert
Echo Alert is a podcast devoted to Joss Whedon's
Dollhouse,
a short-lived TV series starring Eliza Dushku, and now a comic book series published by Dark Horse Comics. Hosts Frank and Faith discuss new issues of the comic at length and provide their insights into where the plot is headed.

Tags