Saturday, October 31, 2009
One of the most acclaimed episodes of the series deserves a solid in-depth discussion. This week, Frank and Andrew talk about "Belonging", Dollhouse being pushed back to December, and their plans for the unexpected hiatus. Just how much Dollhouse talk can they pack into an hour and half? See for yourself!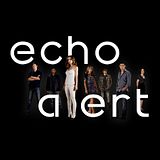 [MP3]/[Length: 1:28:32]


About Echo Alert
Echo Alert is a podcast devoted to Joss Whedon's
Dollhouse,
a short-lived TV series starring Eliza Dushku, and now a comic book series published by Dark Horse Comics. Hosts Frank and Faith discuss new issues of the comic at length and provide their insights into where the plot is headed.

Tags