Friday, November 13, 2009
This week, the guys are joined by intrepid Whedon podcasters Tabz & Kim from the Between the Lines Studios. The discussion focuses around the panel's favorite moments and general themes from Season 2 so far, as well as a few predictions. Please note that the episode was recorded a couple of days before Dollhouse was officially cancelled, so some remarks may sound outdated. Still, the vast majority of the discussion is still totally valid...well, as valid as Echo Alert can be, anyway.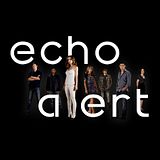 [AAC]/[Length: 1:12:38]


About Echo Alert
Echo Alert is a podcast devoted to Joss Whedon's
Dollhouse,
a short-lived TV series starring Eliza Dushku, and now a comic book series published by Dark Horse Comics. Hosts Frank and Faith discuss new issues of the comic at length and provide their insights into where the plot is headed.

Tags