Friday, November 20, 2009
Relationships! Drama! Lollipops! All this and more on this week's Echo Alert as the guys are joined by their friends Martina and Tim for a roundtable discussion about relationships in the Dollhouse. WARNING: due to extreme levels of awesome, there is a serious risk of a remote wipe while listening. Pay it no mind. These aren't the droids you're looking for. Move along. Move along.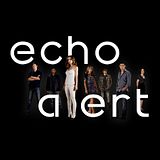 [AAC]/[Length: 1:21:28]


About Echo Alert
Echo Alert is a podcast devoted to Joss Whedon's
Dollhouse,
a short-lived TV series starring Eliza Dushku, and now a comic book series published by Dark Horse Comics. Hosts Frank and Faith discuss new issues of the comic at length and provide their insights into where the plot is headed.

Tags