Thursday, January 7, 2010
Who's this new person?! A new cohost is revealed and the last of the amazing Double Dollhouse December episodes are discussed in this second installment for the week. Remember to tune in to Fox this Friday, January 8, 2010 at 9/8c for an all-new episode "Getting Closer".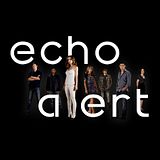 [AAC]/[Length: 1:27:16]


About Echo Alert
Echo Alert is a podcast devoted to Joss Whedon's
Dollhouse,
a short-lived TV series starring Eliza Dushku, and now a comic book series published by Dark Horse Comics. Hosts Frank and Faith discuss new issues of the comic at length and provide their insights into where the plot is headed.

Tags