Tuesday, July 27, 2010
Faith and Frank discuss the upcoming Dollhouse Season 2 DVD/Blu-Ray release, the upcoming limited edition comic book "Epitaphs", and try to figure out why Andrew is in the closet.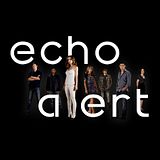 [AAC]/[Length: 1:10:29]


About Echo Alert
Echo Alert is a podcast devoted to Joss Whedon's
Dollhouse,
a short-lived TV series starring Eliza Dushku, and now a comic book series published by Dark Horse Comics. Hosts Frank and Faith discuss new issues of the comic at length and provide their insights into where the plot is headed.

Tags